10 Unique Promotional Items Guaranteed To Get Noticed
Unique promotional products allow your brand to stand out from the crowd and generate buzz Promotional Items.
Sure a pen or drink bottle is still going to be a great choice, but sometimes it pays off big to be a bit creative and quirky.
There are thousands of unique promotional items out there that you can use to promote your brand but here are some of our favourites:
The game pick up sticks also known as Mikado is a simple but fun game that all ages can play.
Maybe you played these as a kid or have never seen them before?
To play you simply collect them into a bunch and then drop them on a flat surface, forming a random pile. Then each player removes a stick from the pile without disturbing the other sticks to earn points.
Giving these as a gift draws on both nostalgia and the novelty of "offline" entertainment.
COB Light Up Drink Bottles
You may not think you need a light up drink bottle… until you need a light up drink bottle.
These are great for camping or as a safety item for those that go out walking at night.
It can function either as a lantern or powerful torch and can easily be recharged via USB.
They utilise innovative COB (chips on board) technology, producing an ultra-bright light for very little power. Promotional Items.
Shop Promotional Light Up Drink Bottle (coming soon)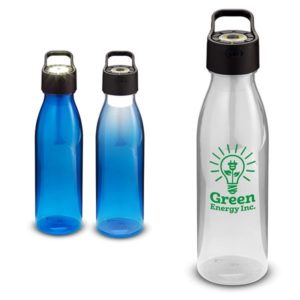 Wearable blankets are a thing, so it only makes sense that towels will also share the love.
Hooded towels are great for the beach or pool. And there's also sizes available for kids making them the perfect gift this Summer.
They are printed via sublimation, allowing vibrant and creative designs to be displayed in an unlimited number of colours.
Mobile Phone Neck Holders
For when all you want to do is lie back on the couch and enjoy that new series you are watching on Netflix or Youtube.
Sure you can hold it with your hand, but just give that a go and see how long that can be maintained.
It's a simple but practical product that you can be confident will get talked about. So sit back relax and enjoy.
These LCD tablets are the tech gift that'll replace your paper to-do list on the fridge.
They have a magnet for sticking to flat metal surfaces and use a technology that allows them to be used over and over again.
Draw, write or doodle whatever you like and when you need to display something new just hit the reset butotn.
A retro gift idea that invokes a sense of nostalgia and geekiness.
Rubik's cubes are a 3D puzzle that was popular in the '80s. The goal is to align each face on the cube so they all have a single colour displayed.
The promo version of this popular puzzle allows you to print your logo or whatever design you like on the faces.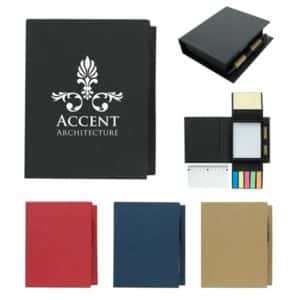 We love maxing and relaxing on bean bags so why not share the love with our phones or desk items?
They're a quirky desk item that easily is more interesting than a boring pen cup.
Branded with your logo, these will put your logo top of mind throughout the workday.
You want to listen to the latest fire mixtapes but you don't want your noggin to get cold.
Has science gone too far? Maybe. But it's too late, pandoras box has already been opened.
These beanies have built-in headphones that connect wirelessly via Bluetooth allowing you to listen to your favorite bangers will keep your ears covered.
Made complete with an embroidery of your logo these are a fun item for use during the colder weather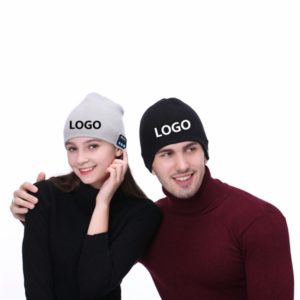 Unless you've been living under a rock for the last 20 years you'll know that emojis have become apart many people's vocabulary. With terms like "lol" not just being used online.
Keeping up with the times these emoji stress balls are a fun giveaway that's great for promoting social media or marketing to a younger demographic.
What emoji best represents your brand?
These USBs can be shaped however you want them. We've done USBs in the shape of a boomerang, an avocado and even a snow cone.
Custom moulded USB drives can really be whatever you can imagine.
It's a great way to give something that is instantly going to be associated with your organization.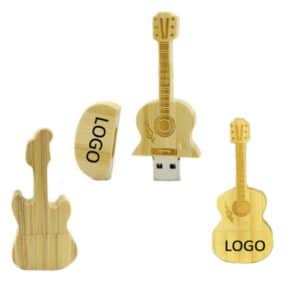 Don't just give a product because it's quirky, give it because it's going to get remembered and communicate your brands personality.
Above are just some ideas for quirky promotional products! There are thousands more out there that your target demographic would love.
Have an idea about how you want to market your brand or want suggestions? Get in touch with our team of experts and we'll come up with something that will wow the recipients.
Contact Us through our website https://www.brandnewpromotions.com
Give us a call at 469-573-3396
Let us help you with all your promotional item needs!