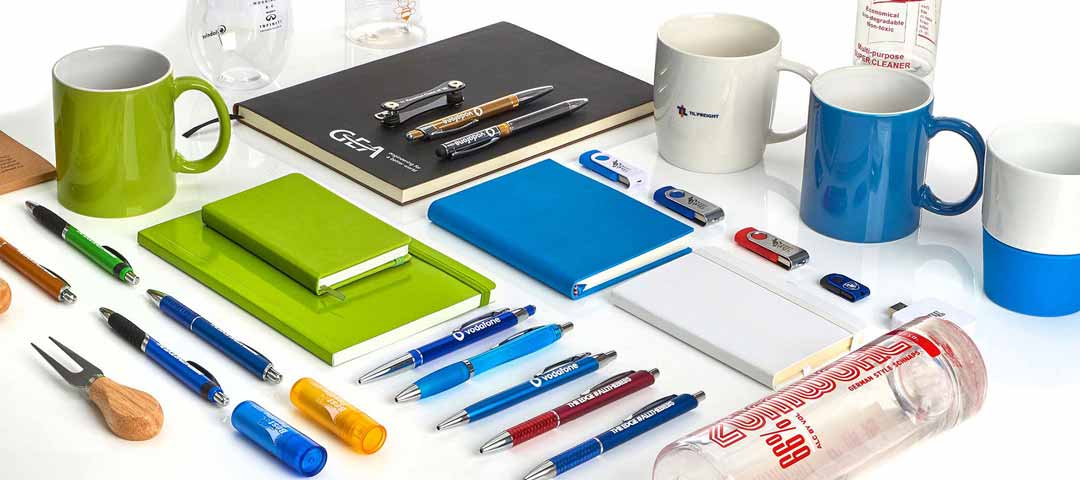 Product Trend Dallas Forth-Worth Texas,
As we begin the new year in the Dallas-Fort Worth metroplex, there are always new people and companies moving in across North Texas. Creating new opportunities to do business with those same people in your community. While 2020 taught us it is impossible to know for sure what 2021 will hold, there are  popular trends that will continue to grow in the new year. As you plan your 2021 marketing strategy, be sure to keep these top promotional trends in mind.
Cozy Custom Blankets will never go out of style and are always popular during the winter months when employees want to stay cozy and warm at home. For the ultimate comfort, try getting your employees a Port Authority Faux Fur Blanket. These blankets are made out of faux micro-mink material and faux-micro lambs wool, making them plush and soft. Its classic plaid design comes in options — Fawn/ Espresso Brown, Marshmallow, Shadow Grey/ Deep Black. Additionally, this blanket can easily be customized by sewing your company logo into the fabric. The production time for this employee gift is typically around 10 business days. 2021 is bound to have some days when people will need to snuggle up and stay warm, so blankets are likely to be a noteworthy trend. Click below to see more.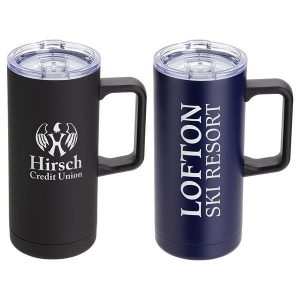 Mirage 17 oz Vacuum Insulated Stainless Steel Mug
Custom Mugs and drinkware is another type of employee gift that is sure to stand the test of time. Whether it's a reusable water bottle, a regular coffee mug, or something a little fancier, employees will appreciate being able to enjoy their favorite beverages with ease. Mirage 17 oz Vacuum Insulated Stainless Steel Mug is a fantastic choice when it comes to because it keeps employees' coffee, tea, or hot chocolate warm and allows them to enjoy it on-the-go.
The Mirage insulated mug makes a great branded promotional item. This 3.125″ x 3.125″ x 7″ mug is made of hard-wearing, double-wall insulated stainless steel. It can maintain the temperature of 17 ounces of your favorite hot or cold beverages. It has a wide, ear-shaped handle for easy carrying, and a plastic lid with a sliding opening for carefree sipping. Add a logo, emblem or message to these mugs to create a potent gift, giveaway or premium for customers and supporters. These are FDA certified. Plus the design prevents condensation on the exterior of the mug and the lid makes it easy to have coffee on the go without spilling. Rush service is available for this product, and the front of the mug can be customized by imprinting your company logo using a precision printing press. Top 2021 Promotional Product Trend Dallas-Fort Worth Texas.
All employees love having the latest technological gadgets to help improve their workflow and productivity, and with technology, 2021 is sure to be a year full of great tech gifts. The A6 Tech Notebook is a perfect example of a piece of technology that will make your employees' lives easier. It provides the appearance and experience of a regular notebook.
This is a multi-function tech notebook. High-quality PU leather or silk cover makes it look beautiful and feel comfortable. An 8GB removable USB Disk is inserted in the magnetic closure. With a built-in 4000mAh power bank comes with Micro USB/Lightning/Type-C output charging ports, able to charge almost all smart devices anywhere. The built-in loose-leaf binder allows you to remove or refill paper sheets.
This is available in White and can be customized with your company logo.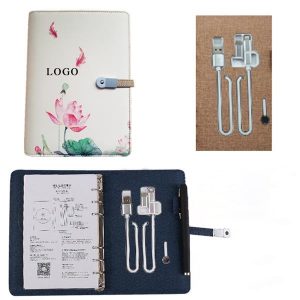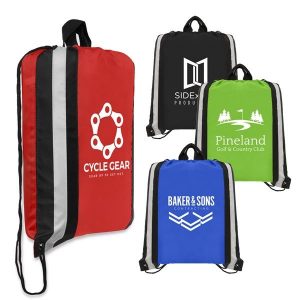 Klondike – 210D Polyester Drawstring Backpack
Custom Backpacks are a trending promotional product right now because they are portable and multi-functional, meaning they can get a high number of impressions in different locations and situations. With your logo printed directly on the back pocket, your company's brand will be impossible to miss, and look great as well! When your employees have a customized backpack, everyone on their daily commute will see your company's logo. Plus backpacks are a practical and comfortable way to transport various items. Another Top 2021 Promotional Product Trend Dallas-Fort Worth Texas.
Klondike – 210D Polyester Drawstring Backpack is Durable and versatile, the Klondike drawstring backpack features two prominent reflective safety strips to help stay visible at night. This backpack also has a convenient carrying loop at top. This item packs flat for easy storage, and makes a great item for sporting events, tradeshow events, school activities-and so much more! Customize with a white silkscreen imprint.
Employees love gifts that are multipurpose because they are practical and functional. This means that these gifts are likely to be used more frequently which will result in a greater number of people being exposed to the customized company logo on the product. Top 2021 Promotional Product Trend Dallas-Fort Worth Texas. This Accord Wireless Charger Mouse Pad with Kickstand is a fantastic example of a multi-functional product that will likely be popular in 2021.
This product functions as a mouse pad and a charging pad for compatible wireless devices. It also features a USB port for charging compatible non-wireless devices and a four-pen holder that can be used for styluses or regular pens. A mobile/tablet stand allows the pad to hold mobile devices, and a USB to Micro USB cord is also included.
This mouse pad clearly has many useful functions and is helpful for keeping employees organized and productive. It may help to save desk space by eliminating the need for multiple chargers and cables. It can be customized by screen printing a company logo directly onto the mouse pad. These days, multitasking is becoming an essential part of most employee's daily routines, which means that multi-functional items are only going to become more popular in 2021.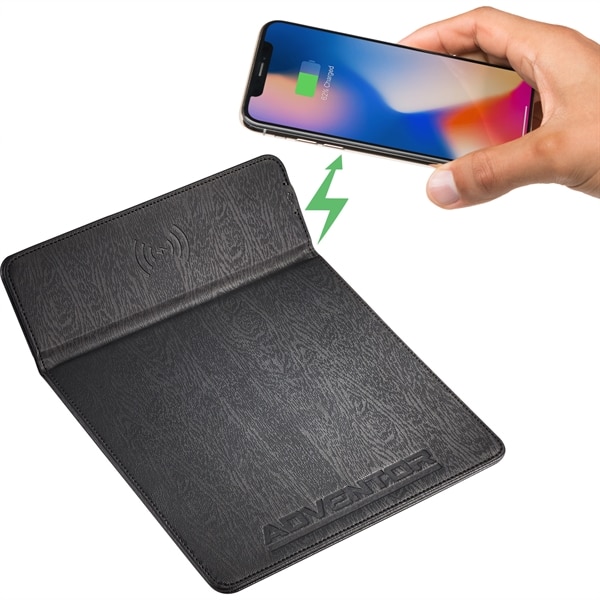 Wireless Charging Mouse Pad
Prospect Athletic Fleece Hooded
Clothing is always a popular gift item and a popular promotional product. After all, clothing is one of the most mobile promotional items out there because it goes wherever your employees go! The key when it comes to promotional clothing is being sure to choose clothing items that your staff members will want to wear frequently. A promotional product doesn't benefit anyone if it spends most of its time sitting in a drawer. The more it's worn, the more it will be seen and the more employees will appreciate it.
NEW Sport-Tek Lace Up Pullover Hooded Sweatshirt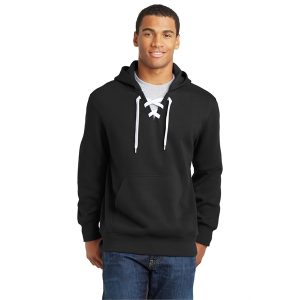 A throwback look with a lace up closure that can be personalized with school, team or group colored laces. (Additional laces sold separately.)
Holloway Unisex Prospect Athletic Fleece Hooded Sweatshirt
Size : S to 3 XL
Colors : BLACK/ ORANGE, BLACK/ LT GOLD, NAVY/ LIGHT GOLD, UNVRST BLUE/ WHT, BROWN/ WHITE, BLACK/ WHITE, MAROON/ WHITE, NAVY/ WHITE, ROYAL/ WHITE, SCARLET/ WHITE, FOREST/ WHITE, BLACK/ SCARLET, ORANGE/ WHITE, PURPLE/ WHITE, CARDINAL/ WHITE, WHITE/ CHAR HTHR, CHAR HTHR/ WHT, FOREST/ LT GOLD, MAROON/ LT GOLD
Holloway Unisex Prospect Athletic Fleece Hooded Sweatshirt 9 oz., 60% cotton, 40% polyester athletic fleece; Woven label; Hood with drawcord on Adult sizes only; Contrast color inserts; Raglan sleeves; Front pouch pocket; Rib-knit cuffs and bottom band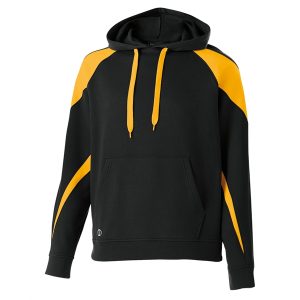 Holloway Unisex Prospect Athletic Fleece Hooded Sweatshirt
Overall, it is impossible to say for certain what surprises 2021 may bring. However, it is easy to predict what the trends will look like in promotional products because there are some types of gifts that simply never go out of style.

 

Top 2021 Promotional Product Trend Dallas Fort-Worth Texas.Blankets and drinkware are always practical and cozy, helping to keep staff members warm and comfortable during the workdays or while relaxing at home. Smart technology and multi-functional items can boost productivity in the workplace as well as increasing brand recognition in the community, and backpacks are also an extremely practical option. Top 2021 Promotional Product Trend Dallas Fort-Worth Texas apparel is comfortable, durable, and stylish, making it a great choice for clothing gifts because it will be seen by a greater number of people. If you see something you like or have questions, simply reach out to BRAND NEW Promotions today. We're excited to make 2021 a memorable one for your brand!