2023 Promotional Product Trends Help Increase Brand AwarenessPromotional products play a crucial role in increasing brand awareness.
These products are tangible items that are imprinted with a brand's name or logo and distributed to potential customers or clients.
They serve as a cost-effective marketing strategy that can help businesses increase brand recognition and customer loyalty. Traditional promotional products like pens, keychains, and mugs have been around for decades. However, with the advent of technology, innovative promotional products like USB drives and tech gadgets have emerged.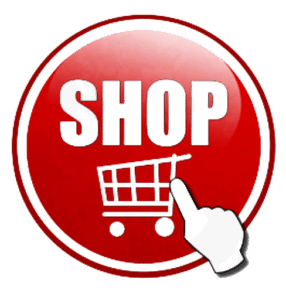 These products are highly useful and have a longer shelf life, making them more effective in increasing brand exposure. Using promotional products in marketing is a great way to create brand awareness. These products offer a unique opportunity for exposure, as they can be used by individuals repeatedly in their daily lives. This exposure translates into higher brand recognition and recall.
Using promotional products in marketing is also cost-effective. It is one of the most affordable strategies for businesses to establish a brand presence. These products are inexpensive to produce, and the cost per impression is often lower than traditional advertising methods. Promotional products also offer a tangible form of advertising that can create a lasting impression.
Unlike digital ads or billboards, promotional products provide customers with a physical item that they can hold, use, and remember. This makes them a powerful tool in increasing brand loyalty. To use promotional products effectively, businesses need to consider their target audience. The product selected should appeal to the specific needs and interests of the target audience. Additionally, the brand's name and logo should be imprinted clearly on the product.
The timing of distributing the promotional products is also important. Businesses should consider events or holidays where the product would be relevant. In conclusion, promotional products are a powerful tool for increasing brand awareness and recognition. They provide a cost-effective and tangible way for businesses to establish their brand presence. By considering their target audience and timing, businesses can effectively use promotional products to create a lasting impression and increase brand loyalty. We encourage all businesses to consider implementing promotional products in their marketing strategies. 2023 Promotional Product Trends Help Increase Brand Awareness
At some stage in the Years Year after year, our pinnacle promoting promotional merchandise encompass pens, tote bags, apparel, and water bottles. But along the undying classics, there are a few merchandise that grow to be extraordinarily famous for a brief quantity of time after which they're forgotten.
Top promotional product categories Now that's now no longer to mention that your promotional blend need to most effective encompass merchandise that stand the check of time. Not at all. According to the Advertising Speciality Institute, the common lifespan of a promotional product is ready a year, that is masses of time to capitalize at the modern-day trends. Our best-promoting product in 2023 became a promotional mask.
With the uncertainty that is going together with a worldwide pandemic, we don't truly recognize if mask will be a part of our listing of conventional merchandise, or in more than one years, we can have forgotten how famous they had been.
Top five Best-Selling Promotional Products of 2023 That's the issue approximately a fashion, a few, like strength banks or wi-fi speakers, input into the marketplace and live there, even as others cross the manner of the Ben & Jerry's taste graveyard. As we give up the year, we concept we'd pay tribute to a number of the promotional merchandise that had been as soon as extraordinarily beloved, however whose recognition has waned at some stage in the years. Maybe they'll come lower back as unfashionable one day, you by no means recognize.
The plastic wristband dates lower back to the early 2000s whilst Nike got here up with the ever present yellow wristband as a fundraising object for Lance Armstrong's Livestrong Foundation. It became primarily based totally at the shadeation of Armstrong's yellow jersey.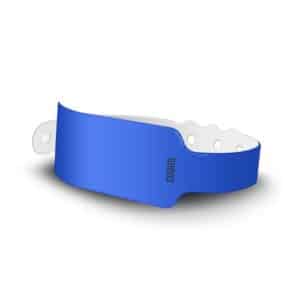 While the real Livestrong Bracelet benefited most cancers survivors, different charities and businesses took word of the fashion and made their very own wristbands. The fad misplaced momentum quick in 2012/2013 whilst the information of Lance Armstrong's doping scandal broke. Nike quick eliminated their brand from the product, and plastic wristbands have become a issue of the past.
A healthful worker is a effective worker and growing the quantity of steps you are taking is an clean manner to boom your preferred health. Pedometers can offer a clean manner of seeing precisely what number of steps you've taken in a given day. 2023 Promotional Product Trends Help Increase Brand Awareness. The conventional pedometer became worn at the waistband of your pants and manually counted the quantity of instances your hips moved up and down. Wellness-targeted organizations and employers regularly had contests to look who took the maximum steps. It became a amusing manner to consciousness on health.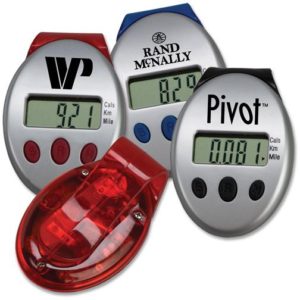 While counting your every day steps continues to be some thing quite a few humans do, the tool they use is distinct now.
When the iPhone became released in 2010, alongside got here virtual apps that might tune a person's steps without delay on their telecellsmartphone.
Additionally, pedometers just like the FitBit, that is worn like a watch, had been a greater appealing option, and one that might additionally offer greater statistics and join digitally in your telecellsmartphone.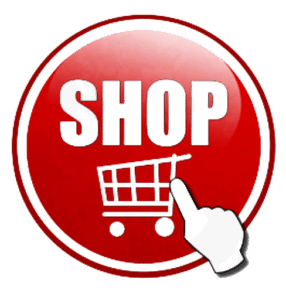 Due to the growing recognition of social media image webweb sites like Instagram and Snapchat, taking a photo of your self became not taken into consideration narcissistic and as an alternative nearly have become an artwork form. In 2013, the word "selfie" became named Word of the Year with the aid of using the Oxford Dictionary and delivered to the Merriam-Webster dictionary in 2014. However surely taking a photo of your self required as a substitute lengthy arms. The Selfie Stick solved that trouble with the aid of using basically turning into a tripod in which the photographer connected their telecellsmartphone to 1 give up of the stick, even as maintaining onto the different. The camera's shutter will be pressed with the aid of using both a button at the manage of the stick or a separate remote. According to the Global Selfie Stick Consumption Report, withinside the fall of 2014, Amazon income of the selfie stick rose greater than three hundred percent. 2023 Promotional Product Trends Help Increase Brand Awareness However, as they grew in recognition, in addition they grew in infamy. With humans wearing round what gathered to huge metallic sticks, protection have become a difficulty, mainly in crowds. Museums, festivals, and locations like Disneyland started out to prohibit selfie sticks and their recognition started out to decline.
Who can overlook the fidget spinner craze? In 2017, it regarded like all people desired to get their fingers on a fidget spinner (literally), however they had been the maximum famous with school-elderly kids. Fidget spinners had been lauded as a manner to assist manipulate boredom and offer strain relief. Some claimed that they may assist ADHD, aleven though that became by no means scientifically proven. Since they had been typically advertised toward children, protection have become a difficulty with many reasonably-priced knockoff merchandise available in the marketplace that offered a choking hazard. Additionally, in preference to supporting with concentration, fidget spinners have become a first-rate distraction. 2023 Promotional Product Trends Help Increase Brand Awareness. Want to look what's presently on fashion? Check out our New & Trending web page for all of the today's fads.